Fly hundreds of feet above the ground on an unforgettable Destin Parasailing excursion! Parasailing in Destin, Florida is a time-old tradition enticing thousands of extreme travelers to strap in and hold on tight while flying at high speeds above the Emerald Coast. Fly solo, or with one or two others on your parasail adventure. With so many great watersport companies offering
things to do in Destin
, there are plenty of unbelievable discounts to take advantage of! Keep reading for info on how to Save 20% or MORE with
Discount Parasailing in Destin, Florida
.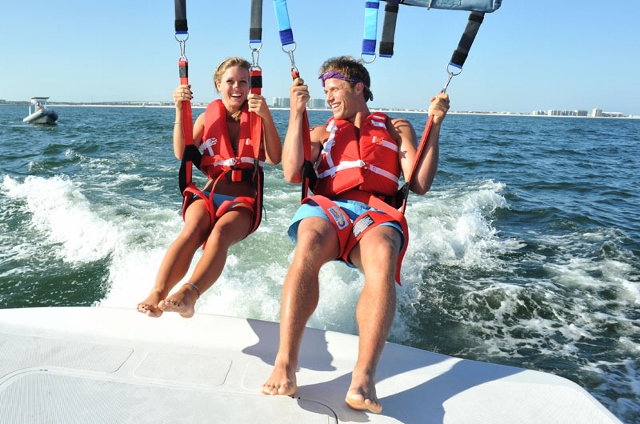 For a limited time, purchase your Destin Parasailing tour online and receive an additional $20 discount automatically at Tripshock.com!
CLICK HERE to find a full list of Discounted Parasail tours Online!
See incredible sights during your Parasail tour including: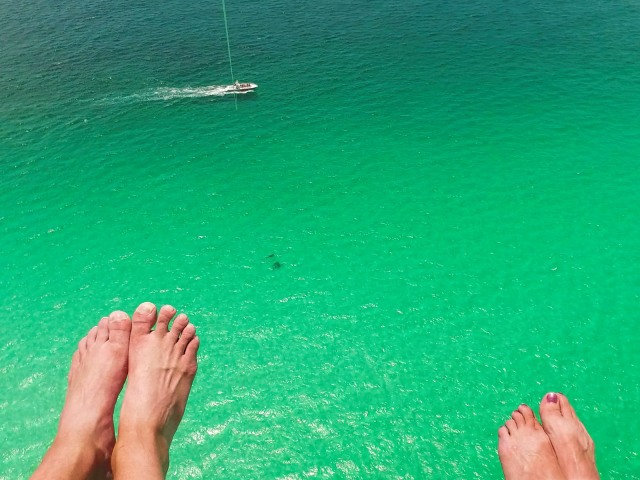 Birds-Eye Parasail View
1. Bottlenose Dolphins
2. Sharks
3. Sea Turtles
4. Sea Birds
5. Emerald-Green Waters
6. White-Sand Beach Coastline


& MORE!
INCLUDED IN DESTIN PARASAILING TOURS
*1, 2, OR 3 PERSON PARASAIL FLIGHT*